Susan Boyle says she received serious warning from doctors because of her health
Susan Boyle had a rough ride on her way to becoming a superstar known worldwide. The singer broke records following her classic audition on Britain's Got Talent 12 years ago, but just now, many things are on pause due to the COVID-19 pandemic.
For Boyle and millions of people around the world, the last year has been very tough. She hasn't been able to tour the same way as she usually does, and has also been forced to stay in quarantine.
Yet, for Boyle, the COVID-19 pandemic has been particularly scary in more ways than one. Due to her diabetes, the prospect of her catching the virus was perhaps even more damning than it otherwise would be.
Now, Susan herself has spoken out about the pandemic – and the crucial warning she was handed concerning her health.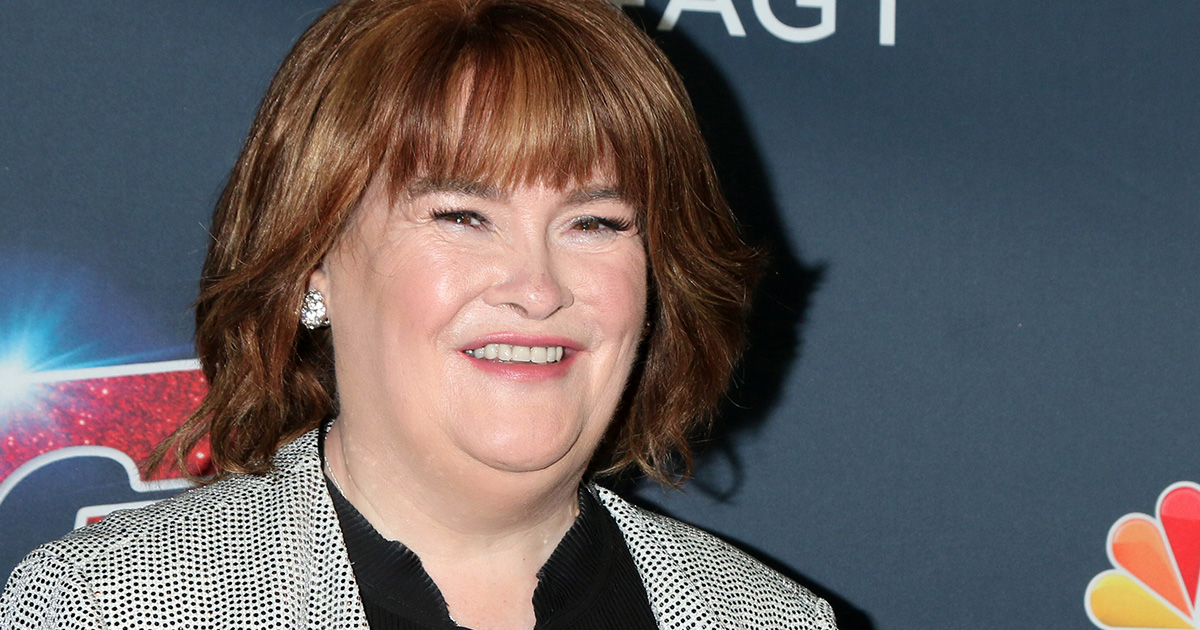 Over the past year, the COVID-19 pandemic has stunned the world, "trapping" people in their own homes without the opportunity to visit friends, family or even go to work.
For Susan Boyle it's been pretty much the same, with her having to stay inside because of the UK quarantine around Christmas. However, for Boyle there was another danger; her diabetes had become a health issue, and her doctor issued her with a critical warning.
But first, let's take a look at what Susan Boyle's life has been like so far.
Susan Boyle – early life
She was born on April 1, 1961. Her parents – Patrick Boyle, a miner, WWII veteran and singer, and Bridget, a shorthand typist – were both immigrants from County Donegal, Ireland. Susan Boyle grew up as the youngest of four brothers and six sisters.
The family lived in a council house in West Lothian, Scotland. Still to this day, Susan lives in that house.
The day she came into the world was problematic. Boyle was deprived of oxygen, and later, she developed learning difficulties. Her teachers were ignorant regarding children with learning disabilities, and she's spoken out previously about how she was beaten by her teachers, as well as taunted by classmates.
However, once she had become a household name, Boyle was told she had been misdiagnosed. In reality, it was Asperger's syndrome she had, and an above-average IQ.
"You're looking at someone who would get the belt every day… 'Will you shut up, Susan!' – whack!" she told the Mirror as quoted by Independent.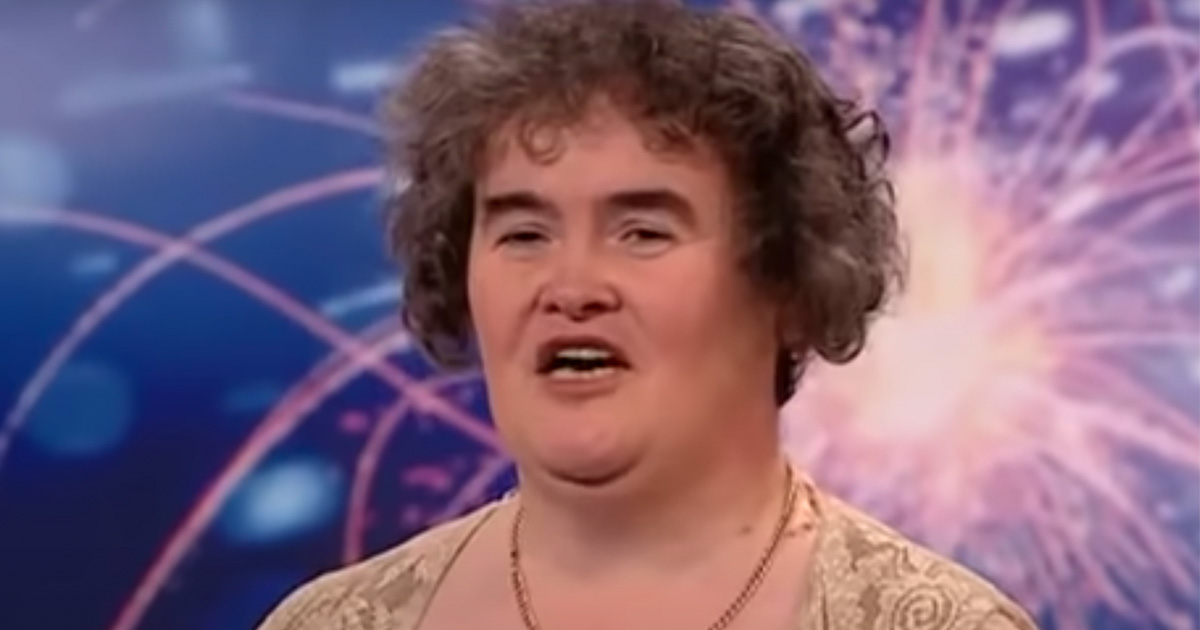 Youtube/Britain's Got Talent
Boyle continued: "I was often left behind at school because of one thing or another. I was a slow learner. I'm just a wee bit slower at picking things up than other people. So you get left behind in a system that just wants to rush on, you know? That was what I felt was happening to me."
Susan Boyle – Britain's Got Talent
Even though her childhood was tough, Susan found her escape in music. Her father was, as mentioned, a singer. And as an active member of the choir at her church, she loved to sing.
She had also auditioned on a few other TV shows. And it was all because of the support of friends and family that she had the confidence and courage to carry on.
"My family were the ones who were so supportive and pushed me to do something more with my life and my mother, in particular, was the driving force who made me promise I would do something with my voice and my life," Boyle said.
Susan won many local talent competitions as a singer, and her mother urged her to enter Britain's Got Talent. However, Susan thought she was too old and decided not to.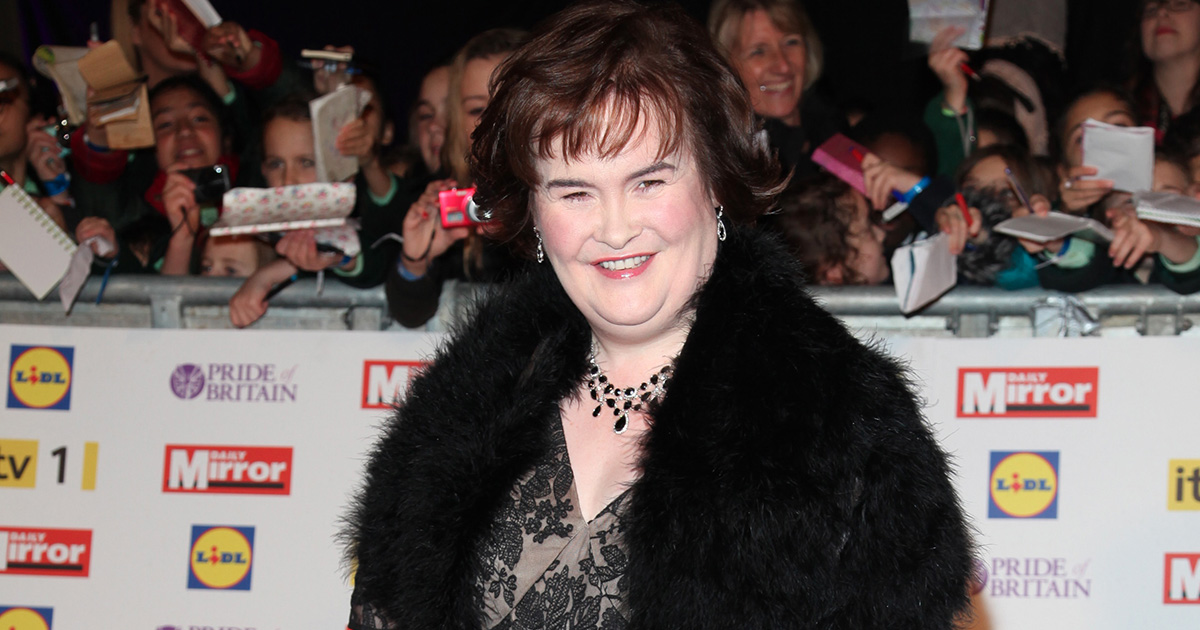 Shutterstock
But, as we all know, eventually she gave in. She was finally convinced to go on Britain's Got Talent in 2008, at 47. Let's just say it turned out to be a rather good idea.
Susan Boyle – mother's passing
Just one year before, Susan had experienced a major tragedy when her mother passed away, aged 91. Susan and Bridget had been very close, and her passing led Boyle down a very dark path.
"I was very lonely and very upset. There was a kind of numbness to begin with, because you don't know what's happening, but then it hit me like a ton of bricks. My health went down," she said.
"I had panic attacks and felt I couldn't cope. I didn't eat or sleep properly. I'd had everything done for me. But the rest of my family helped pull me through. I think I still struggle with my independence a bit, because I depended on my mother so much – although I have a lot more help nowadays."
Boyle's magical audition in front of Simon Cowell and the rest of the judges was the first time she had sung in public since her mother's passing. She blew everyone away with her rendition of I Dreamed a Dream, and received a standing ovation.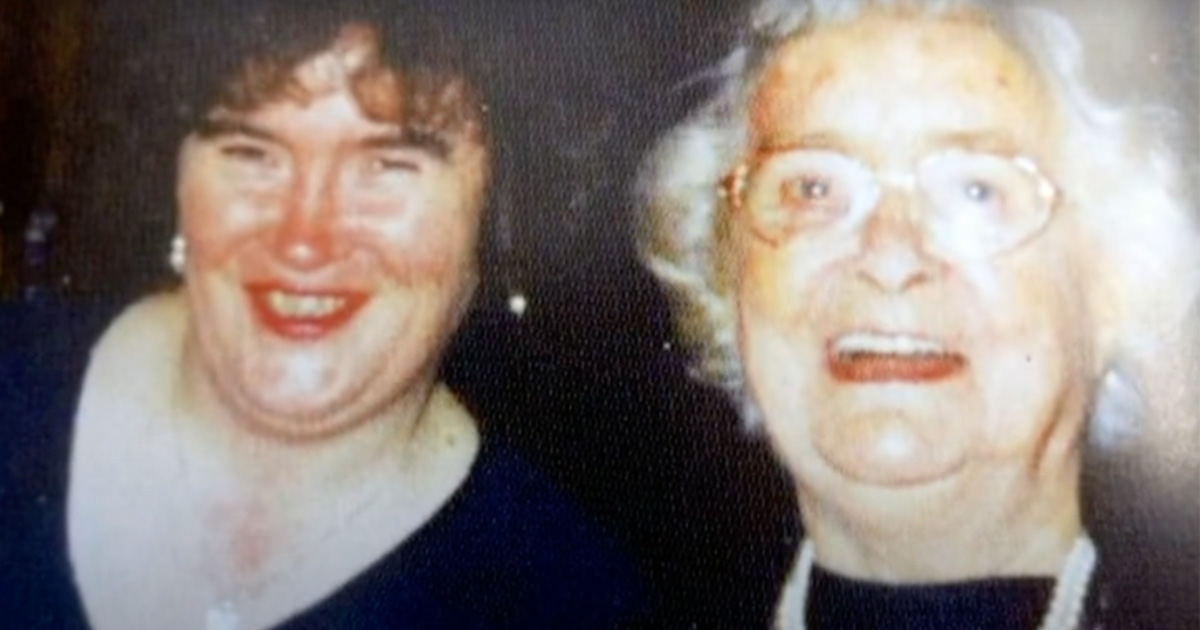 Youtube/NorCalKay
Boyle turned into a star overnight – and the rest is history. She became an icon, embodying the mantra that it's never too late to pursue your dreams. By the time her first album was released, it was clear that people felt the same.
Susan Boyle – historic album sales
Her first album was released in November, 2009, and it broke all sales records. It sold over 2 million copies in the first week alone, which at the time was the fastest selling debut album by a female artist in UK history.
To this day, Boyle has sold over 25 million albums and has 250 million audio streams, in addition to over 650 million YouTube hits and counting. She has released eight studio albums, received two Grammy nominations, broken 3 Guinness World Records, had No.1 albums in 40 plus countries, 128 platinum and gold album certifications and has had three or more number one albums in the UK.
Moreover, she is one of only 17 female artists in the history of the UK charts to do so, according to her website.
Over the years, Boyle has performed in front of millions of people, and even performed in front of half a billion viewers on the final of China's Got Talent.
Susan Boyle sure is a huge star. However, her life as a professional singer hasn't been easy. We'll admit that money can make things easier – it's reported that Boyle has a net worth of $40 million, according to Celebrity Net Worth – but there are some things in life even cash simply can't change.
Diagnosed with diabetes
The truth is that Susan's been through a lot, and that involves many sad things surrounding her friends and family.
Firstly, Susan was diagnosed with Type 2 diabetes as her career was on its way up. Doctors told her that the health concern could threaten her ability to perform live, according to an article in the Daily Express.
Type 2 diabetes occurs when the body doesn't produce enough insulin to function properly, or the body's cells don't react to insulin.
The Scottish singer has been living a healthier lifestyle, free of sugar, ever since she received the worrying diagnosis. She wanted to give her body the best possible chance of battling the condition, and so made a marked change.
Susan told The Mirror newspaper at the time: "I need to stop eating sweeties and cakes. It's the bane of my life."
By 2013, she had lost two stone after being told by doctors to lose weight for for the good of her health. She is reportedly now managing her condition by taking tablets daily.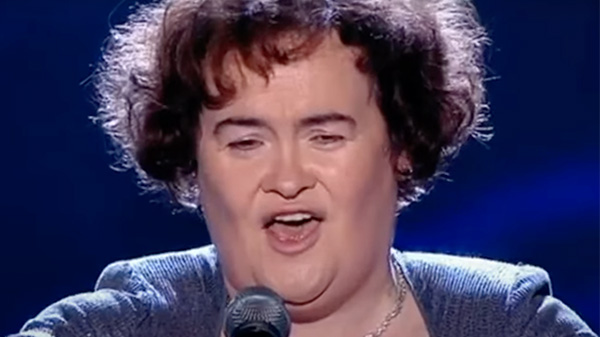 Youtube
It's been 13 years since Susan Boyle came out of nowhere and shocked an entire world with her wonderful audition at Britain's Got Talent. Now, she's doing great, and recently got her first shot of the COVID-19 vaccine.
Susan Boyle – pandemic
But her diabetes also has caused trouble – just as it has for many others during the COVID-19 pandemic.
Since Susan is suffering from Type 2 diabetes, the singer has been forced to stay inside for as much time as possible. She, like many others, has tried to take walks occasionally to get some fresh air, but otherwise she's been cooped up and doing her best not to see people.
On April 1, Susan Boyle celebrated her 60th birthday. Of course, due to the COVID-19 virus, she wasn't able to have as big of a party as she probably would've wanted.
But one thing is for certain: even though she's reaching 60, she has no plans to retire.
"There's not a lot I can do because of Covid but I'll be planning a party when it's over. And I'm definitely not retiring, that's for sure," she told The Sun.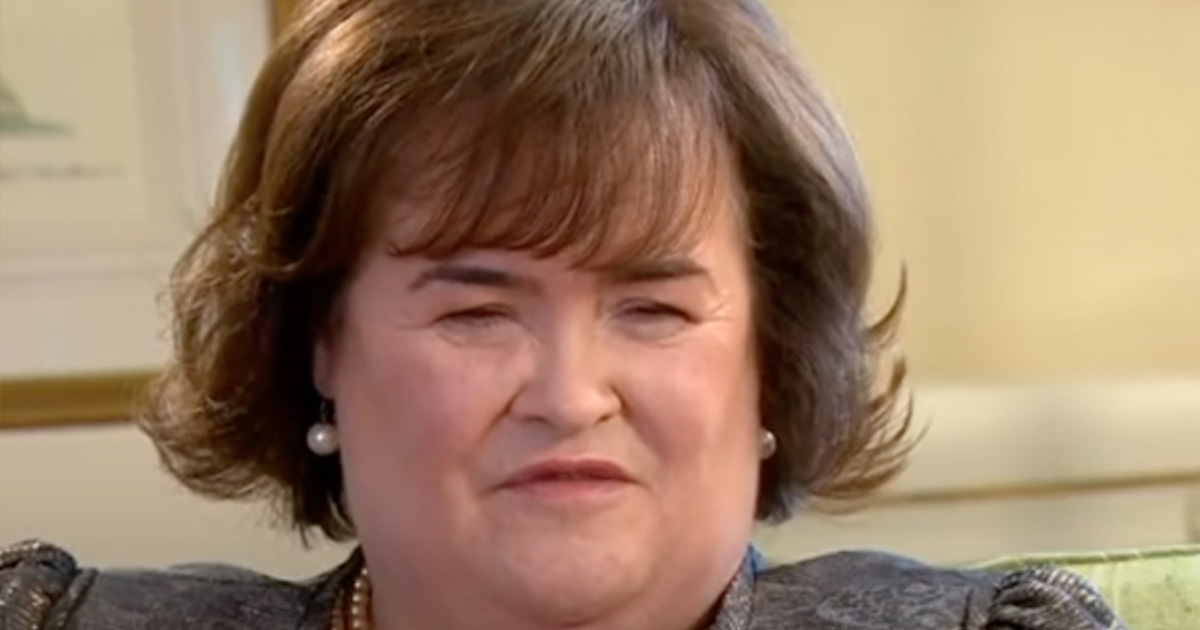 Youtube
"Look at one of my idols Elaine Paige, she's 73 and still performing. I love what I do and want to keep doing it so long as the public enjoys it. I'm going to hang on for dear life to what I do," she added.
In an interview ahead of her 60th birthday, as quoted by Express, Boyle further explained that: "I've not been able to do too much. But that will change later, I'm always an optimist."
Received critical warning
Type 2 diabetes means that Susan Boyle may be at risk of catching coronavirus more easily than others. Therefore, she was warned by her doctors to not be around others, in order to reduce the risks of contracting the virus.
"I have diabetes so I have tried to stay indoors as much as possible. Catching Covid would not have been a good outcome," she said.
"I was warned, so I've not taken any chances."
At the time of writing, different vaccines have been spread around the world, and in many countries, governments are starting to open up. In Britain, pubs have opened, and in Barcelona, Spain, there's even been a test concert for people that could show a "vaccine passport".
The four-month lockdown in the UK after Christmas wasn't easy for anyone. This included Susan Boyle, who really felt her mental health decline.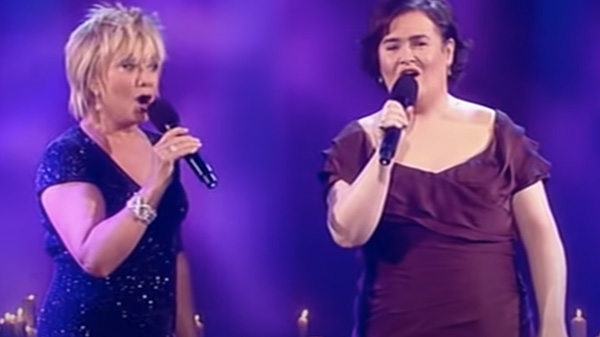 Youtube
However, she understands that it was all for the greater good of the country and the health of its citizens.
"I've done my best"
"We've not been asked to battle on the frontlines of a war like our parents or grandparents — we've been asked to stay at home for the safety of ourselves and everyone else," she explained.
"That's the wee pep talk I give myself if I'm feeling a little low.
"It's an abnormal situation for everyone. I've done my best to stay in but I do go for walks for exercise with my mask on," she said.
We hope that Susan Boyle – and indeed everyone around the world – will be able to celebrate her birthday in style when this is all over. And we are, of course, very excited to see her back on stage performing again.
Please, share this article to honor Susan Boyle's marvelous career!
Share on Facebook
&nbsp &nbsp