Caitlyn Jenner would support Donald Trump if he would run for president in 2024
Caitlyn Jenner has often been the focus of her political statements. Caitlyn appeared in "Keeping up with the Kardashians" in 2007, but was initially known as the Olympic gold medal winner in the men's decathlon event at the 1976 Summer Olympics in Montreal.
However, most of us remember her as a father figure for the Kardashian girls.
Caitlyn has 6 children, including Kendall and Kylie Jenner.
WATCH: I came here with a dream 48 years ago to be the greatest athlete in the world. Now I enter a different kind of race, arguably my most important one yet, because California is worth fighting for! pic.twitter.com/BHglwn5ZSE

— Caitlyn Jenner (@Caitlyn_Jenner) May 4, 2021
Although Caitlyn has cared for her stepchildren for more than 20 years, she has admitted that she no longer talks to Kim, Khloe, Kourtney and Rob Kardashian. She also no longer has contact with her ex-wife, Kris Jenner. She said that it is very difficult for her to talk about this and to know that she has lost any relationship with her stepchildren.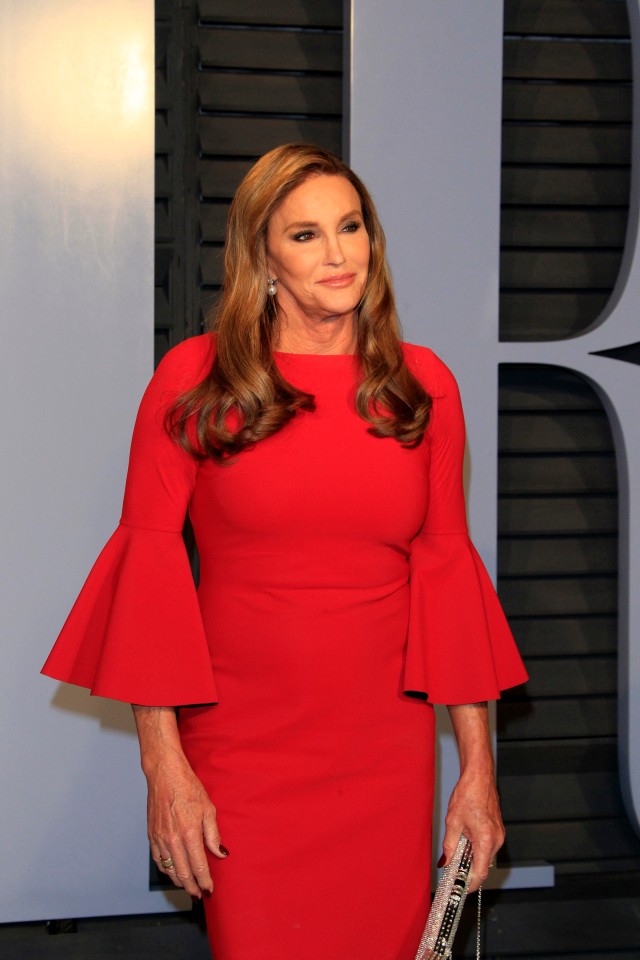 Kris and Caitlyn were married in 1991, and Caitlyn was with all of Kris' children when their biological father died in 2003. In 2015, she came out as a trans woman.
In an interview, Caitlyn said that she feels very free now that she has confessed what she really feels.
Lately, she has turned her attention to politics and was running for governor of California against Governor Gavin Newsom. She said California deserves better than some unfulfilled promises.
#BREAKING Caitlyn Jenner has left California in the middle of the gubernatorial race to compete in Celebrity Big Brother in Australia.

She'll be off the campaign trail for several weeks. https://t.co/5gMUXOU1RG

— Elex Michaelson (@Elex_Michaelson) July 16, 2021
During the campaign, she also spoke about Biden, and at one point said that she was scared of what Biden would do if he became president.
Could Caitlyn Jenner be the first transgender governor in the United States?
Caitlyn said that if Donald Trump ran in the 2024 presidential election, he would receive her full support.
.@Caitlyn_Jenner said she supports Trump's possible 2024 run because she doesn't "like what's happening in this country right now." And then she took off for Australia to film Big Brother. #LGBTQ https://t.co/Xs2PLKuKRd

— LGBTQ Nation (@lgbtqnation) July 19, 2021
Caitlyn said she doesn't like what's happening in the country these days and would support Trump, especially if she were governor of the state of California. Then, Jeanine Pirro asked her if she would support Trump if she were not governor. Caitlyn confirmed that she would continue to support him.
Caitlyn Jenner says transgender athletes born male should not play on girls' sports teams https://t.co/CzfJIRdBgr

— Sky News (@SkyNews) May 2, 2021
Caitlyn supports the LGBTQ + community especially when it comes to transgender children. However, she says it is not fair for boys who are trans to be in competition with girls. She says we need to protect girls in school who participate in various sports.
Caitlyn Jenner on Biden/Harris:

"It's a 180 degree turn in our country."

Yeah, back to normalcy.

— Peter Fox (@thatpeterfox) May 6, 2021
Caitlyn said at one point that she liked that Trump is a disruptor. He came and shocked the whole system. However, he said they would not like to be put in the same "box" as other Republicans.
Jenner: Yes, I still would support Trump. I do not like what's happening in this country right now. pic.twitter.com/Ss6TnffHUl

— Acyn (@Acyn) July 18, 2021
Share on Facebook
&nbsp &nbsp